Treating osteoarthritis with stem cells: Healing joints using the body's own resources
Stem cells can be used to combat arthritis, which is the most common of all known joint diseases. Osteoarthritis is a term used to describe the condition of the joint after protecting cartilage has been damaged and/or destroyed, and the resulting changes to bone structure. Patients affected by osteoarthritis suffer from a loss of mobility. The joint itself becomes inflamed, causing swelling and pain. Joints most often affected are those in the back, knees, and hands, but any other joint can also be affected. Stem cell therapy is a new and promising form of treatment for osteoarthritis.
How does stem cell therapy help to combat osteoarthritis?
Stem cell therapy is one of the most modern and effective methods of treatment to combat osteoarthritis. If osteoarthritis is diagnosed, it means that the joint is affected by a degenerative illness. This may affect each area of the joint structure, including cartilage, bones, synovial membranes, menisci, tendons and muscles.
However, pain associated with osteoarthritis is not caused by wear and tear on the joint itself; pain and discomfort are actually caused by the inflammatory process which is brought about by the wear and tear. Stem cells have pronounced anti-inflammatory properties – similar to cortisone. The use of stem cells to combat osteoarthritis reduces the inflammatory process, which in turn brings about rapid alleviation of pain and discomfort.
Is it possible to treat any sort of osteoarthritis with stem cell therapy?
Most recent clinical studies show that any and all forms of osteoarthritis may be treated with stem cell therapy. Osteoarthritis of the back, hips, hands, knees and other areas are caused by damage to that particular joint. Stem cell therapy supports and accelerates the healing and regeneration processes of the diseased or inflamed tissue. Stem cell therapy releases growth factors which initiate the reconstruction of tissue and inhibit painful inflammatory processes.
Stem cell therapy is suited for the treatment of osteoarthritis of the spine, shoulders, hips, fingers, knees as well as other affected joints.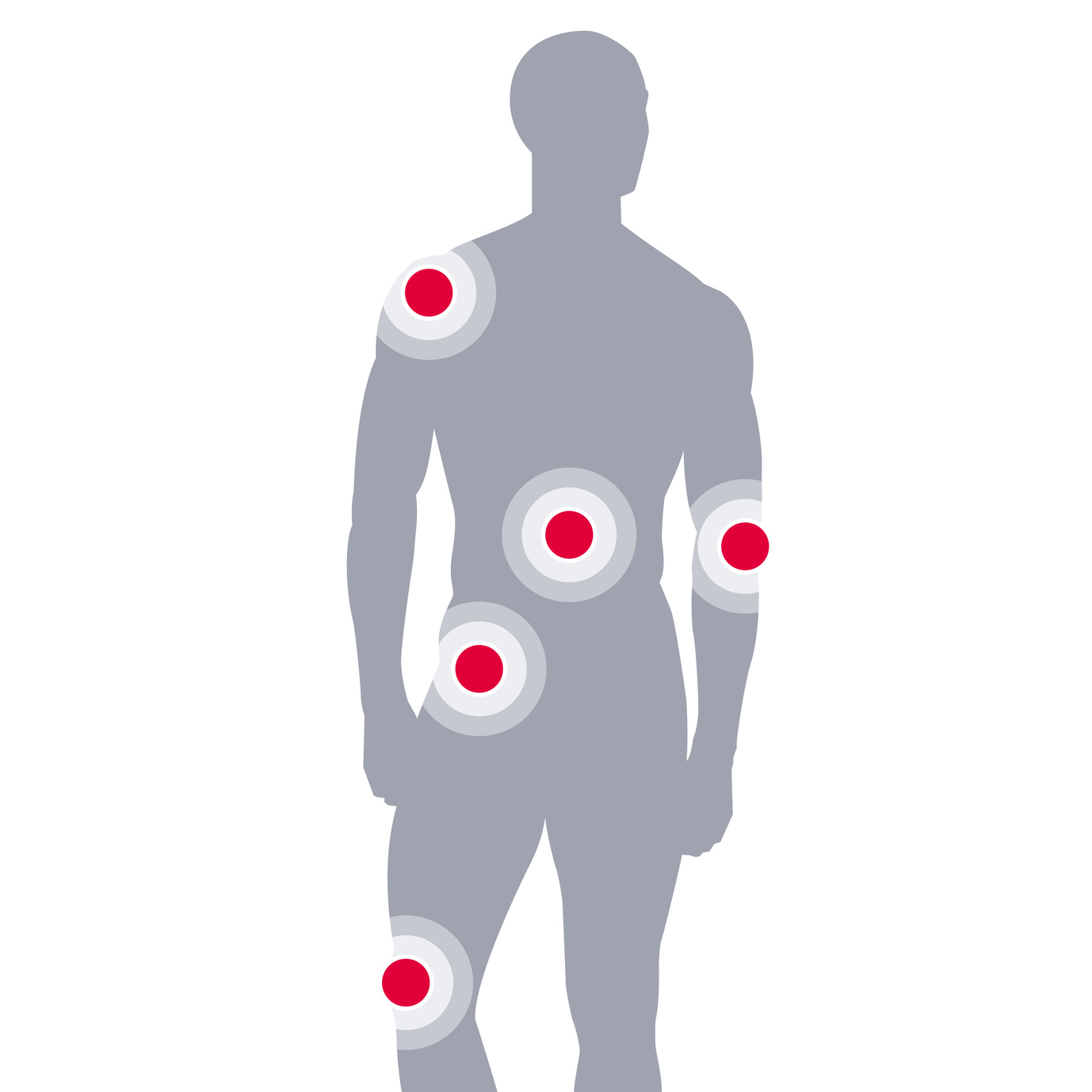 Benefits of treating osteoarthritis using stem cells
Stem cells are the body's own resource pool for repairs. Stem cells are responsible for the maintenance and regeneration of each and every sort of tissue structure. As such, stem cells keep us alive. Stem cell therapy makes use of these autologous resources. An introduction of foreign substances is not necessary. Side effects which often appear resulting from the use of other medication, for example cortisone, are nonexistent. Treatment of osteoarthritis using stem cells usually results in a rapid and significant reduction of pain symptoms. In many cases, complicated and elaborate surgery can be avoided.
How is it treatment with stem cells to combat osteoarthritis carried out?
Treatments to combat osteoarthritis using stem cells taken from adipose tissue are done at the Center for Regenerative Medicine and Stem Cell Therapy on an outpatient basis, with the highest level of medical expertise under clinical conditions, in the discrete surroundings of our private medical center. Treatments are gentle and are executed with a minimum of inconvenience for the patient. Within a short time after treatment, the patient is once again fit and can resume normal daily activities.
During treatment for osteoarthritis with stem cells taken from adipose tissue, stem cells are injected directly into the affected joint and can achieve the desired results in this targeted area. A reduction of pain and other discomfort can already be felt shortly after the treatment. A few days may pass before full results are seen and/or felt.
How are stem cells for the treatment of osteoarthritis obtained?
In order to obtain stem cells for the treatment of osteoarthritis, a small amount of endogenous fat is taken from the patient. This procedure is uncomplicated and is similar to liposuction, which has become well-known through its use in the field of plastic surgery. Stem cells are isolated directly after the removal of a small amount of fatty tissue from the patient.
For the isolation process, the Center for Regenerative Medicine and Stem Cell Therapy uses certified systems, which processes the indigenous fat and makes stem cells available within one hour, without the introduction of any foreign substances.
The stem cells are available for therapy and treatment immediately after isolation. For this purpose, only isolated stem cells taken from the patient's own adipose tissue are used. No additional foreign matter is introduced. For this reason stem cell therapy using autologous stem cells taken from adipose tissue is also categorized as regenerative medicine and/or healing using the body's own resources.
Consultation & contact data for osteoarthritis therapy using stem cells
Do you have any questions regarding osteoarthritis therapy using stem cells? Our specialists for regenerative medicine and stem cell therapy will be happy to provide you with more information in an individual and personal appointment. Please make an appointment here. We are looking forward to seeing you!